Driving a rental car instead of taking public transportation has many benefits, whether your trip is for business or pleasure. To help you get the most out of your car hire experience, we have compiled 10 of the best tips for you.
1. Be clear on your vehicle requirements
Consider both comfort and value when choosing your rental car. If you're going on a week-long vacation with your entire family, for example, a bigger vehicle would be ideal, but if you're just going on a 2-day business trip, an economy car would offer the best value. Going to a hot city? Better get a car with air conditioning. Not a fan of manual transmission? Then you need to rent an automatic car.
2. Shop around online
By shopping around online, you can compare deals at the comfort of your home, without pressure from rental agents. When comparing, be sure to read the terms and conditions carefully to make fair comparisons, as some quotes look low but have hidden charges and limitations.
Are there any mileage limits? Is there a fee for an additional driver, or for returning the vehicle early? Is there a surcharge if you pick up the vehicle at one location then return it at another location?
3. Reserve the vehicle early
By booking in advance, you are more likely to get your preferred car as well as get lower rates. If you're worried about finding a better deal after you have made a reservation, fret not. Many rental agencies allow you to book a car online and cancel for free, so you can continue to browse other offers and just cancel the reservation if you find a better deal.
4. Avoid airport depots
Because of taxes and other airport surcharges, car hire depots in airports charge more compared to other branches. To enjoy a lower rate, opt to pick up the vehicle from a non-airport location.
5. Be wise about upgrades
Sometimes, car rental companies will offer a free upgrade. While the new vehicle would be nicer or bigger, it may not be as fuel-efficient as your original choice, so you will spend more on gas.
6. Be smart about fuel
Avoid prepaid fuel. While it is convenient to not have to stop by a gas station before returning the vehicle, you are unlikely to return the car with an empty tank and you won't get a refund for unused fuel, so paying for a full tank in advance will be money wasted. It is better to just return the vehicle with a full tank or topped up to its original level.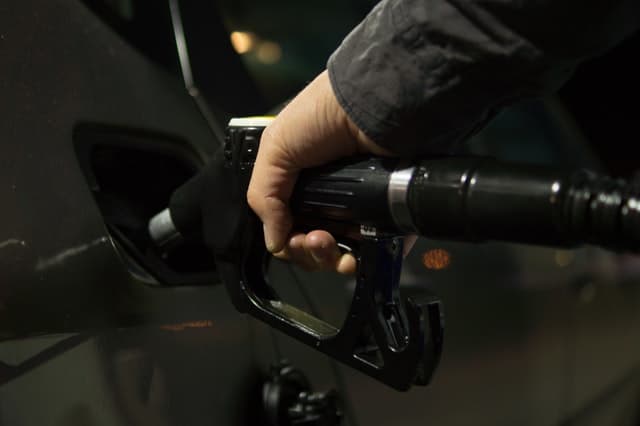 7. Know how to avoid hefty car hire excess
Rental agents will push you to buy their car rental insurance so you can avoid paying a high excess in case of vehicle damage or theft, but chances are, you don't need it or you can get a better deal elsewhere.
Check first if your car insurance policy or credit card provider covers damages to rental cars. If you still need car rental insurance, consider buying a policy from a third-party vendor instead of the rental agency. Doing so can save you hundreds of dollars in insurance.
8. Be on time to pick up and return
Arriving late when collecting the car can result in your preferred car not being available anymore. Worse, the agency might have already closed for the day, leaving you in an unfamiliar place, scrambling to rearrange your plans at the last minute.
Being late in returning the vehicle, meanwhile, can result in being charged a late fee. Some companies even charge a full day's rate if you're late.
9. Know everything you need to know
Before leaving the rental company, make sure that you know how to operate all of the car's controls. If you're not sure about any control, ask the staff to demonstrate it. In addition, make sure you know the contact numbers and other relevant information that you will need in case of emergency, accident or breakdown.
10. Check the vehicle thoroughly
When collecting your rental car, check the car thoroughly to avoid paying for damages that you did not cause. Inspect the body of the vehicle from all sides and also check the interior, the tires, and the fuel level. Take pictures or videos of the existing damages and if you find any blemish that is not in the pre-rental report, inform the staff and have him sign the report.
When returning the car, have an employee check the car and sign a receipt that says there was no new damage. Also check the vehicle (including the trunk) to make sure you did not leave behind personal items, such as gadgets or sunglasses.
Bottom Line
Renting a car does not have to be expensive or stressful. By following the 10 tips above, you can enjoy the flexibility and the freedom that rental cars bring without worrying about exorbitant costs.